The physiological and alterated production of sebum
Under physiological conditions, the sebum produced by sebaceous glands is associated with epidermal lipids and sweat to form the hydro-lipid film. This film protects the skin from impurities and bacteria keeping it soft and moisturized.
An excessive production of sebum makes skin shiny and greasy, a problem that is known as Oily skin.
In this situation sebum can also be trapped into the enlarged pores leading to blackheads, acne and inflammation.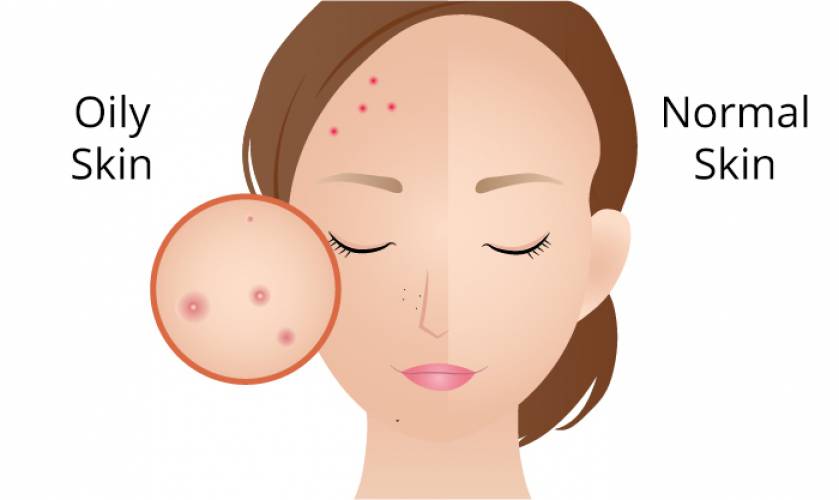 Hormones and oily skin
Hormonal changes are the main intrinsic cause responsible for oily skin, especially during adolescence in which sebaceous glands produce more sebum under the influence of androgens.
At the level of the hair follicles, a hyper-concentration of enzyme 5α-reductase responsible for converting testosterone to dihydrotestosterone, causes an overproduction of sebum and consequently oily skin.
For this reason, the inhibition of 5-α reductase and/or the inhibition of the major sebum lipid component, triacylglycerols, are approaches to contrast oily skin.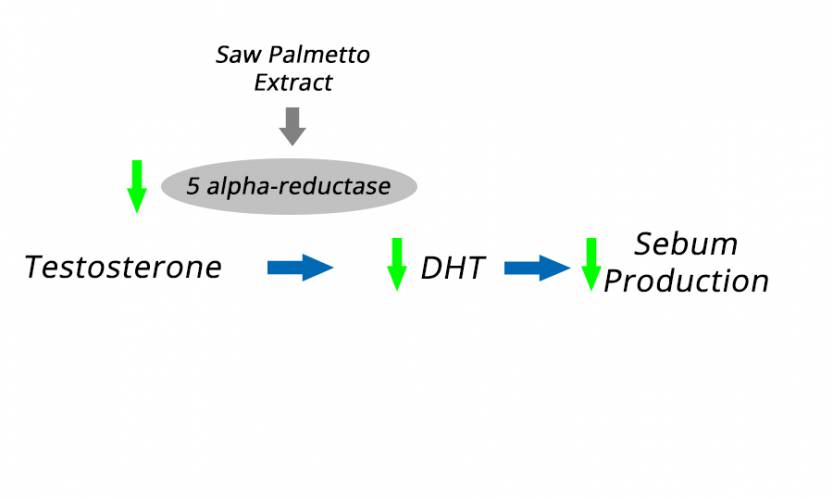 NIO-SEBACTIVE: a natural complex to contrast oily skin
Thanks to the effective combination of CITRUS RETICULATA PEEL EXTRACT, OLEANOIC ACID and SAW PALMETTO EXTRACT encapsulated in small elastic vesicles (noisome), NIO-SEBACTIVE is able to reduce the sebum production through the inhibition of 5α-reductase and inhibition of triacylglycerols, the main lipid component of sebum improves skin texture and hydration level decreasing the unpleasant shiny appearance.