Dark spots and the process of melanogenesis
Skin spots are pigmented areas related with age that usually occur on sunlight-exposed areas such as the face and hands.
Skin pigmentation is regulated by melanin, a pigment produced in melanosomes: special organelles of melanocytes.  
The entire process that lead to the formation of melanin is defined melanogenesis and the first limited-step is catalysed by tyrosinase.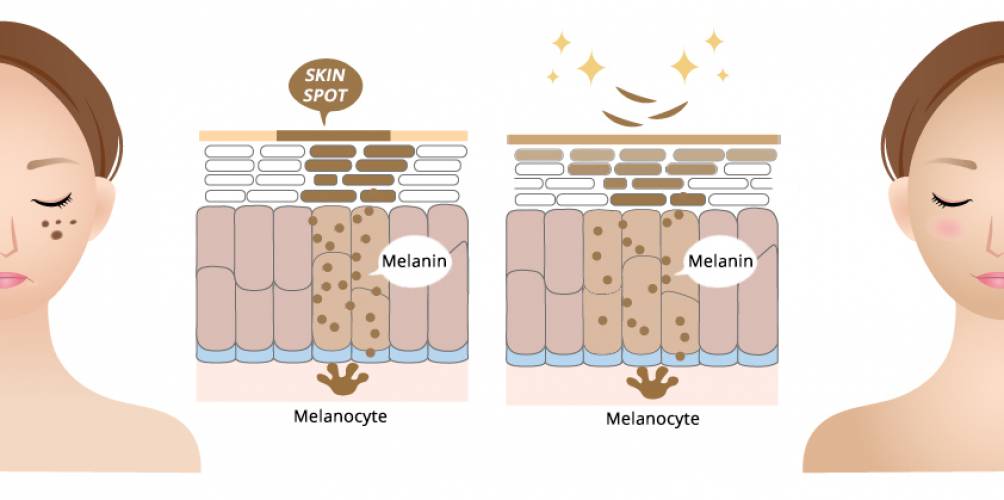 Biological role of melanin
The transfer of melanin into keratinocytes is allowed by their proximity to melanocytes: in keratinocytes melanin is essential for skin protection against UVR-induced damages.
Indeed, melanin absorbs free radicals and upon activation of the tanning pathway prevents UV-R penetration.
To prevent skin spots is necessary an antioxidant and a compound that can reduce the production of melanin such as inhibiting tyrosinase, a key enzyme for melanogenesis.
NIO-VCS: stable Vitamin C to improve skin dark spots
NIO-VCS is a preparation of 3-O-Ethyl-Ascorbic acid, a stable derivative of ascorbic acid known for its exceptional properties as antioxidant and skin whitening. Vitamin C has shown to decrease melanin synthesis interfering with the action of tyrosinase and consequently improving the appearance of age spots.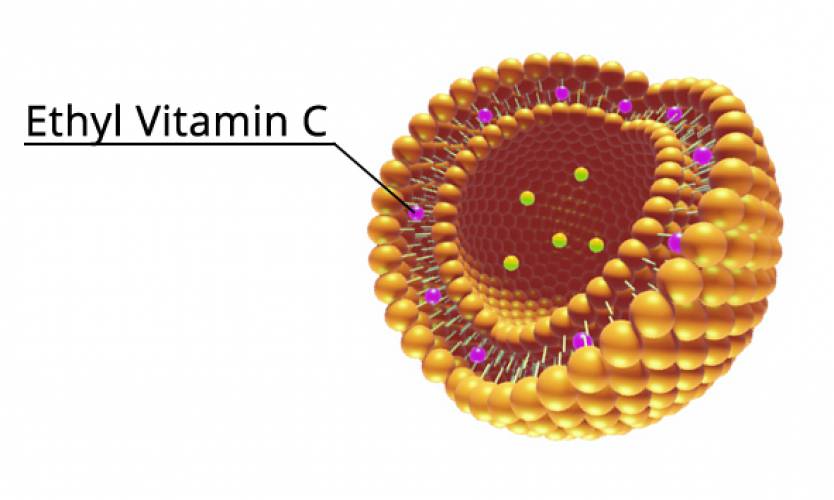 The lightening effect of Oxyresveratrol in NIO-OXY
An innovative and completely natural active ingredient is NIO-OXY. It is a niosome preparation of oxyresveratrol (2', 3, 4', 5-tetrahydroxystilbene), isolated from the medicines herb Ramulus Mori, that exhibits a potent inhibitory effect on dopa oxidase activity of tyrosinase (IC50= 1.2µM) and a straordinary whitening action against skin spots.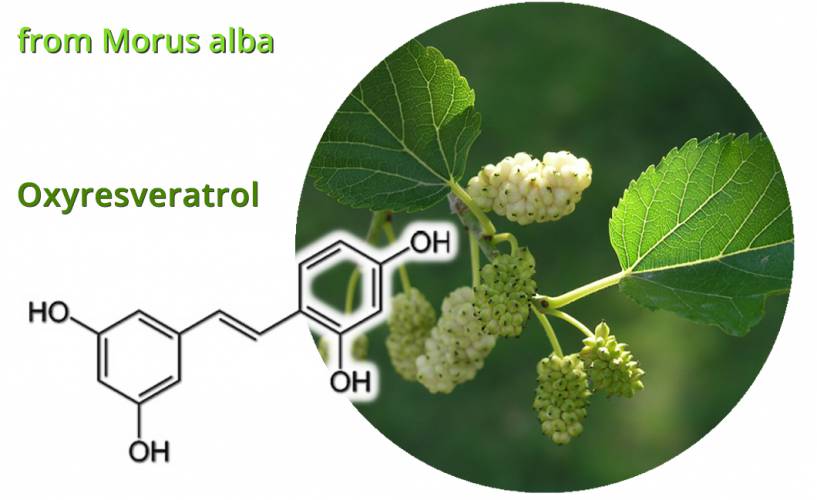 NIO-LIGHT against pigmentary disorders
Thanks to the perfect combination of strong natural tyrosinase inhibitors such as naringin and phloretin, in addition to a very effective depigmenting natural compound as Morinda extract, NIO-LIGHT represents a successful choice to attenuate the intensity of age spots.