REGENHAIR: a natural solution for scalp well-being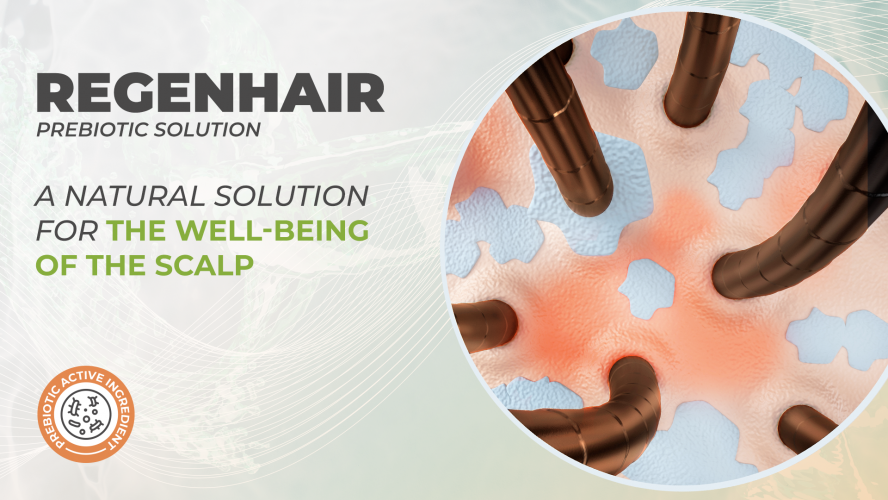 Regenhair is a synergistic complex of extracts of Cetraria Islandica, Cichorium Intybus root, and calcium pantothenate specifically formulated to solve situations of dandruff, scalp irritation, and itching.
It contains a mixture of oligosaccharides extracted from Cichorium Intybus with prebiotic activity for the scalp and antifungal molecules contained in Cetraria Islandica extract that effectively reduce dandruff.
Thanks to its prebiotic function Regenhair is able to rebalance the skin microbiota by favoring the presence of beneficial bacteria at the expense of more harmful ones, thus promoting better scalp well-being.