PREBIOS-C: an help for the skin microbiota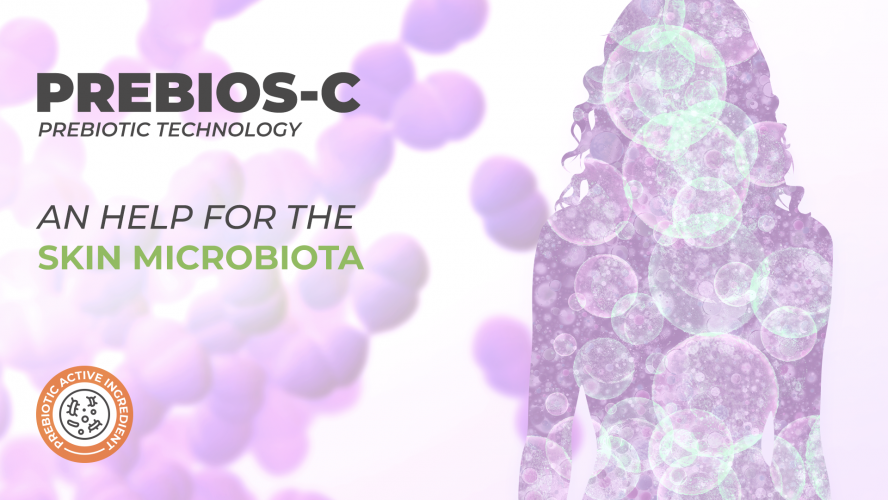 Prebios-C is an innovative complex consisting of Cichorium Intybus root extract and Vitis Vinifera fruit extracts containing a highly concentrated mixture of oligosaccharides with prebiotic activity for the skin. Its specific composition guarantees an effective anti-irritant, anti-acne action and promotes general well-being and protection for the skin.
Prebiotics are ingredients that optimise, maintain and restore the skin's microbiota by selectively increasing the activity and growth of the beneficial 'normal' skin microbiota.
Thanks to its composition, rich in oligosaccharides, Prebios-C exerts a powerful prebiotic activity, promoting the growth of beneficial bacteria to enable them to better compete with harmful ones, maintaining the balance of the bacterial community.