ORYZINE: The best solution for optimal hydration and strengthening of the skin barrier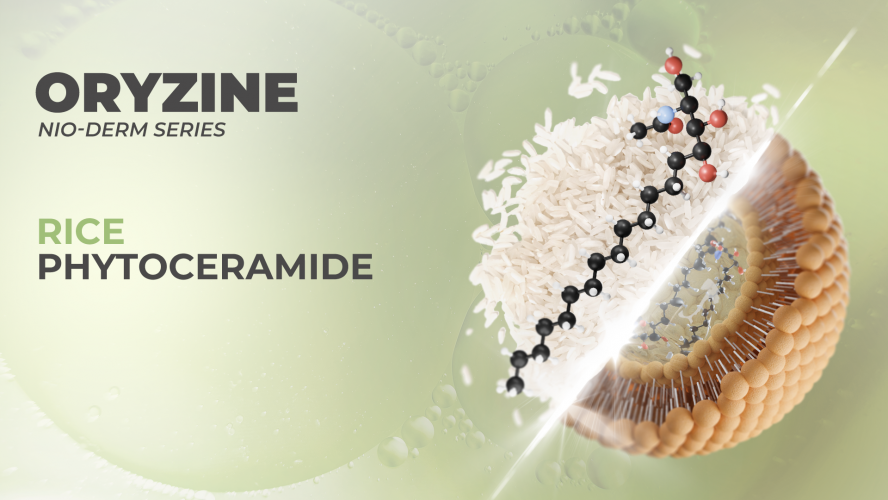 ORYZINE is one of the new active ingredients specifically dedicated to the skincare and in particular to strengthening its barrier function, improving its hydration and simultaneously acting against blemishes such as wrinkles and signs of aging.
An ultra-deformable Niosomal vesicle contains a phytoceramide extracted from rice, which is particularly effective in strengthening the skin's protective action and consequently improving its hydration.
Ceramides produced by the skin are among the major elements responsible for the formation and function of the skin's barrier effect. It has been shown that low levels of Ceramides in the stratum corneum can lead to dermatitis, skin dryness, and premature aging of the skin. This is why in situations where the stratum corneum is weakened and the presence of ceramides is low, external support provided by ORYZINE can be helpful. Thanks to its encapsulation inside a Niosomal vesicle, ORYZINE is able to penetrate into the deeper layers of the skin and ensure a high bioavailability of the active ingredient and consequently greater efficacy of the same.