Naturalis at In-Cosmetics Global, Barcelona March 28-29-30, 2023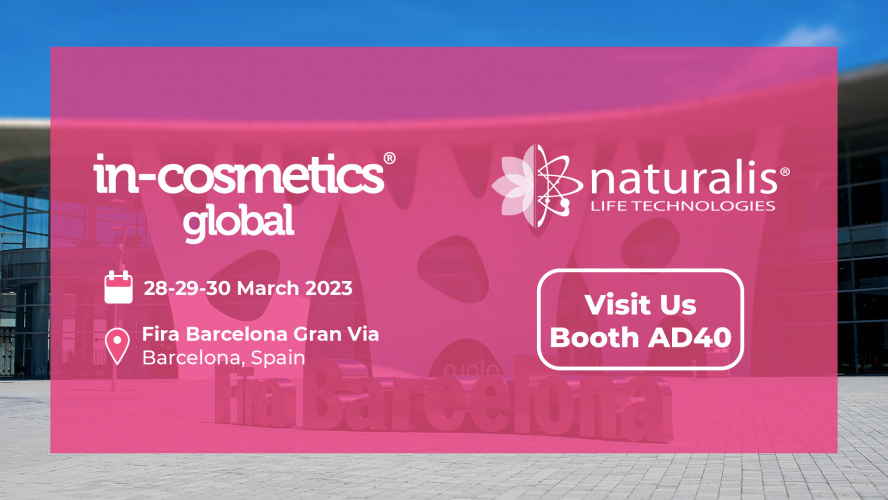 Naturalis is pleased to announce its renewed participation in In-Cosmetics Global in Barcelona, which will take place on March 28-29-30, 2023 within the "Fira Barcelona Gran Via" exhibition space.
In this edition will introduce three new innovative active ingredients:
ORYZINE: new vectorized phytoceramide extract from rice and encapsulated in ultra-deformable niosomal vesicles;
PREBIOS-C: prebiotic active capable of supporting the natural balance of the microbiota and skin health;
REGENHAIR: new hair conditioner from rice protein;
For anyone interested, you will find our team at booth AD40.
Keep following us to stay updated on the latest news.